Kveda Banner 1200 x 300 pixels-01
Pan-India Delivery
Hassle-free checkout
Certified Organic
100% Guarantee
Huge Savings
At Lowest Price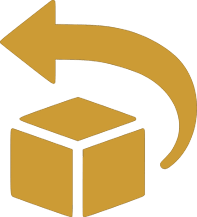 Easy Returns
No Questions Asked
Ancient Unani Principles coupled with modern technology
Formulated on the ancient Unani principles, the Khojati range of Surmas, Kajals, Anjans, Creams, Body Care, Eye Care, Balms and much more are manufactured under the most stringent Quality Control. The purest ingredients are used and some products are specially made mild and gentle for the use of children. Although Khojati embraces the ancient Unani principles, it has also moved with the times. New factories are set up to meet the increasing demands for Khojati products and to maintain consistency and quality in the entire product range.
Try It For Free. Use code TRYNEW.
Herbal. Smudge proof. Easily removable. Doesn't leave any dark mark on your eyelids like other liner and soothes the eyes. Need I say more? It is a great product. I will definitely repeat this Kajal.
Deal Of The Day
New 252 Grams Pack of K-Veda Kalaunjiprash Gold Shilajit launched @ Rs. 630/- Per Pack
Having used other long lasting and smudge free brands that left my eyes itchy and dry, either side I use kajal everyday. Long lasting enough for me with very very good definition and a really dark black. If your eyes get dry and itchy, then your eyes will thank you after using this brand.